Pad Thai
Rice noodle in delicious pad thai sauce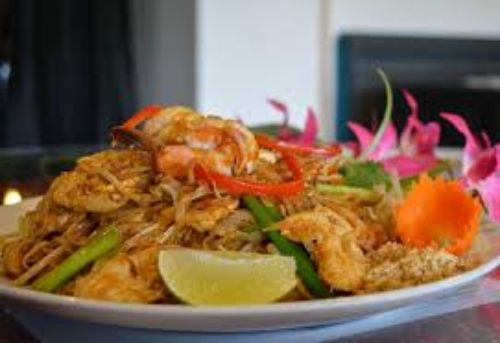 Pad Thai
Rice noodle sauteed with bean sprout, egg, scallion in delicious pad thai sauce and served with ground peanuts and lime wedge
Seafood dishes
Salmon Teriyaki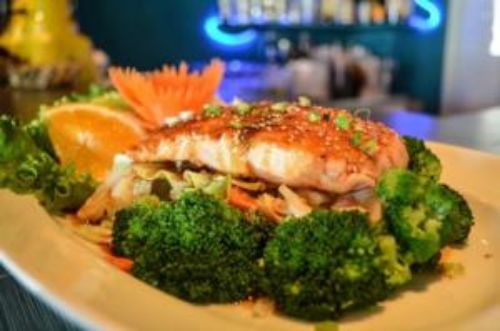 Salmon Teriyaki
Grilled salmon topped with Japanese Teriyaki sauce and served with broccoli, carrot and zucchini

Sushi
Rolls & Nigiri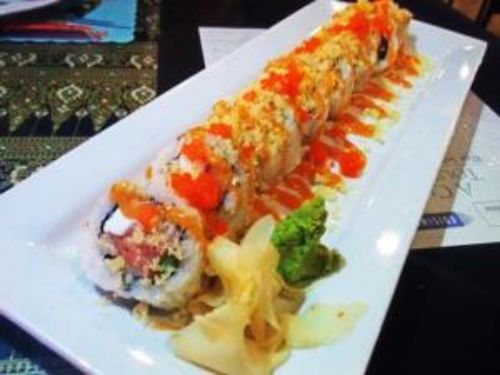 Bonsai Roll
Tuna, salmon, white fish, krab, cream cheese, asparagus, tempura flakes, spicy mayo, and smelt roe
Desserts
Sweet love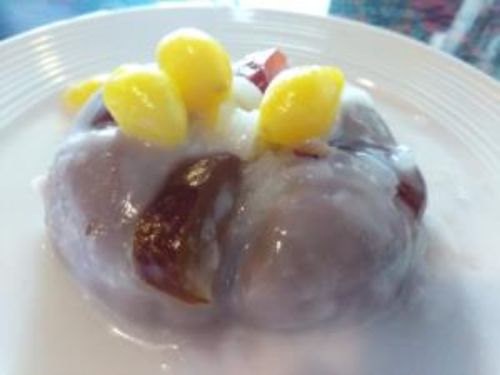 Gingko Taro
Taro pudding served with gingko nuts and Chinese dates over sweetened sticky rice and coconut cream
ABOUT US
Dunedin's best
thai & asian fusion
Blue Sake is an experience that everyone will truly savor. Our menu includes food from all over Asia, including delicious Thai, Chinese, Korean, and Japanese food. Our fresh Sushi is masterfully prepared and is as delicious as it is beautiful. Our atmosphere is relaxing with comfortable lighting for the eyes and soft music for the soul. Perfect for a romantic dinner, business meeting, or catching up with friends. We also have a full liquor bar with 2 for 1 happy hour drinks. Our menu is reasonably priced and filled with mouth-watering lunch specials and dinners to die for. Don't feel like leaving home? That's okay - we have delivery service, too.

Food gallery
LOOK AT THESE DISHES
Powered By: FanCONNECT the Restaurant Marketing & Promotions experts
© 2018 All rights reserved.